Last night we had a great time at a lei making workshop in Waimanalo. This was held on a private farm, with a group of about 10 women. Our instructor Kala'e learned lei-making from her grandmother.
We arrived in this bucolic location through the backroads of Waimanalo. Their farm is comprised of a beautiful multi-generational family compound on 2 acres, ideally situated at the base of the majestic Ko'olau Range, with views of Mt. Olomana. At their farm, they grow fruit and flowers, and also raise bees for honey.
Kala'e holds lei-making classes usually, about once a month. We chose this class as a fun team-building exercise for our volunteer Board at the Popoki Place Cat Sanctuary. Unfortunately, only 3 of our Board could attend, but we still had a great time.
We were able to choose our lei flowers from a beautiful array of blossoms, which were picked fresh from her farm or a neighbor's property. The flowers included plumeria, bougainvillea, bird of paradise, parrot beak heliconia, orchids, crown flower, plumbago, and more. The greens included various ferns, laua'e, song of India, hau, and other variegated leaves.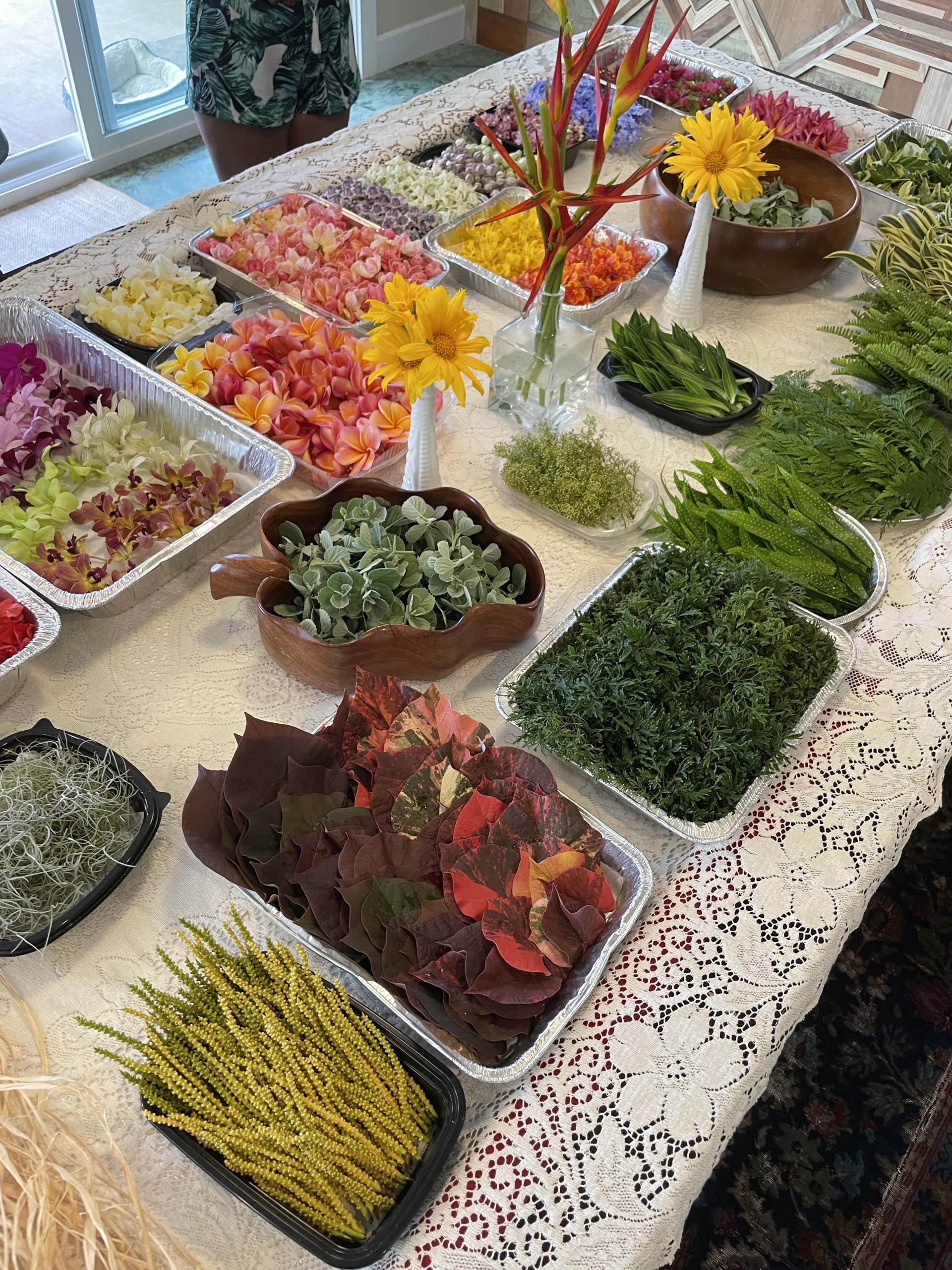 Kala'e provided farm-fresh lilikoi lemonade, sweetened with her own honey as a refreshment. Her home was so lovely and we enjoyed the sunset while lei-making out in the backyard area. The views of Mt. Olomana were inspiring and we were in awe of the lovely location.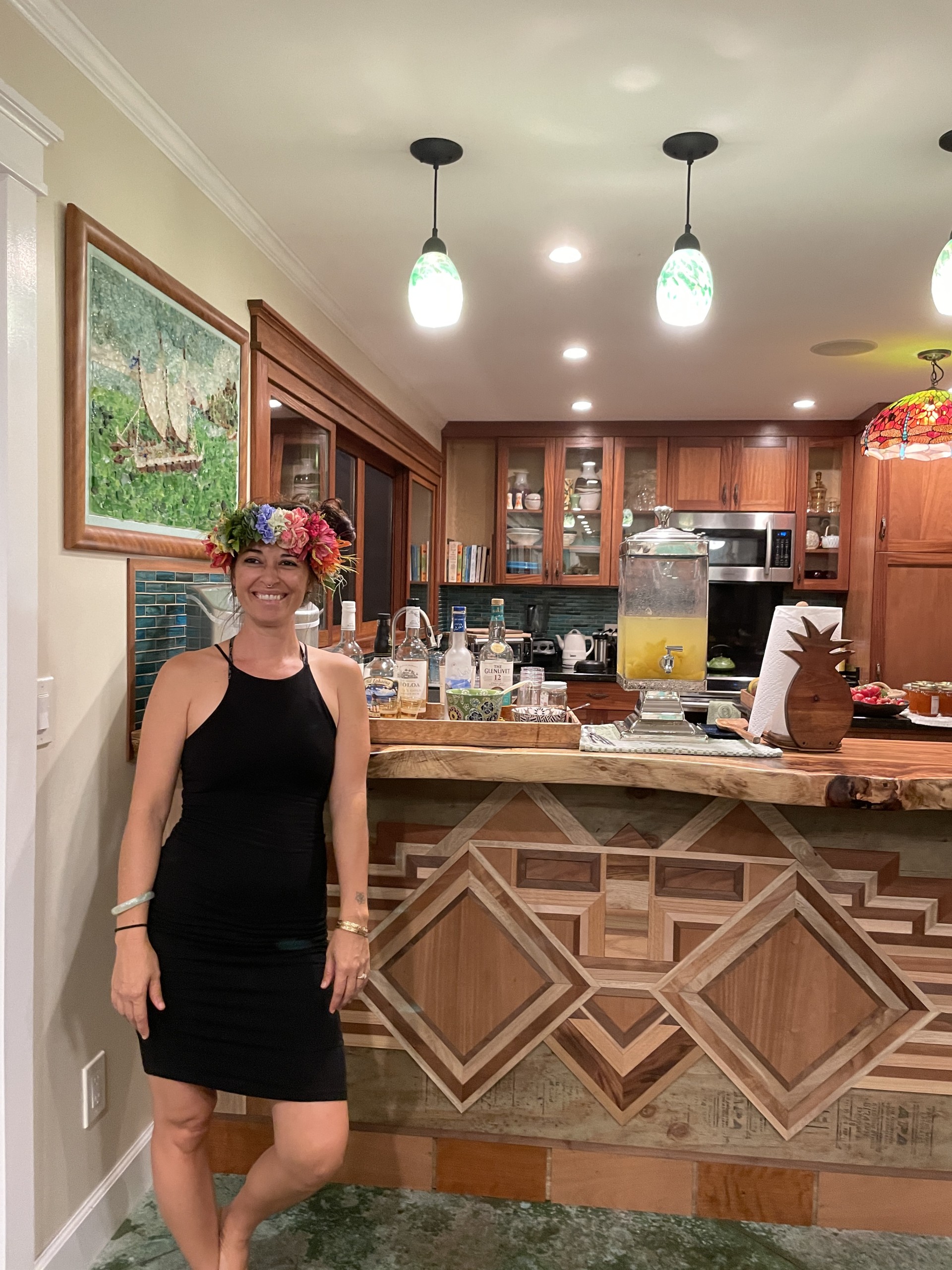 The type of lei we were making last evening was called lei po'o. This is a lei which is worn around your head (or po'o), as a crown. You may also hear of flower crowns or head leis called haku lei or lei haku. A lei haku describes a lei where the flowers are woven into the lei with a three-strand braid. Haku refers to the type of weave, versus the style of lei, but the terms are often used interchangeably.
Last night, we were not making lei haku because the flowers were not braided into the lei. We used a wrap technique, where one strand of raffia was wound around flower stems and a backer of more strands of raffia. Each flower or leaf stem was individually wrapped into the crown. I believe this technique is called "lei wili." Wili meaning to wind. This technique was not difficult and was quite fun. Kala'e assured us we would get better with practice.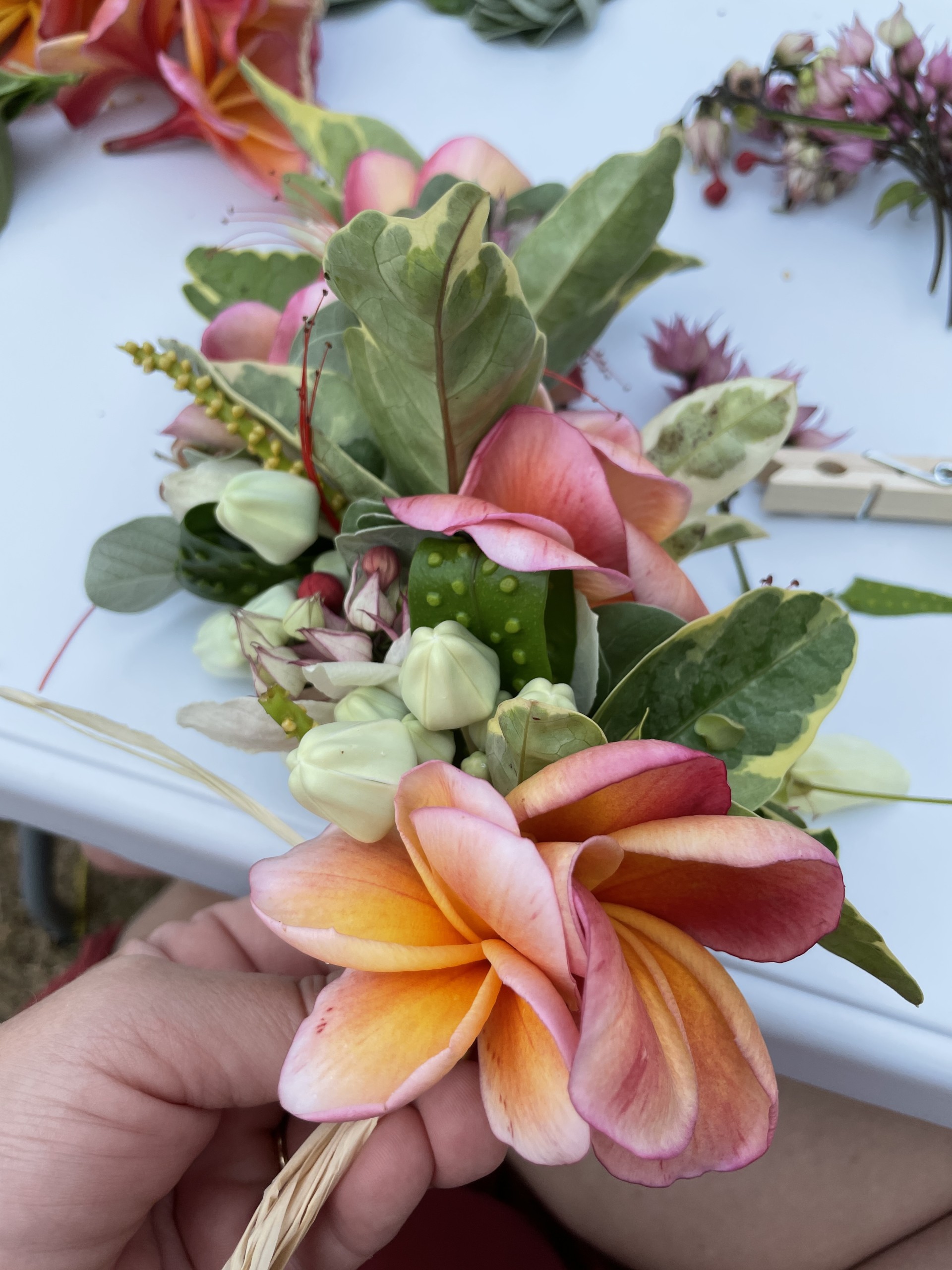 It didn't take to long to finish our leis, maybe an hour or so. It was interesting to see all the creativity and different styles each member of our group used.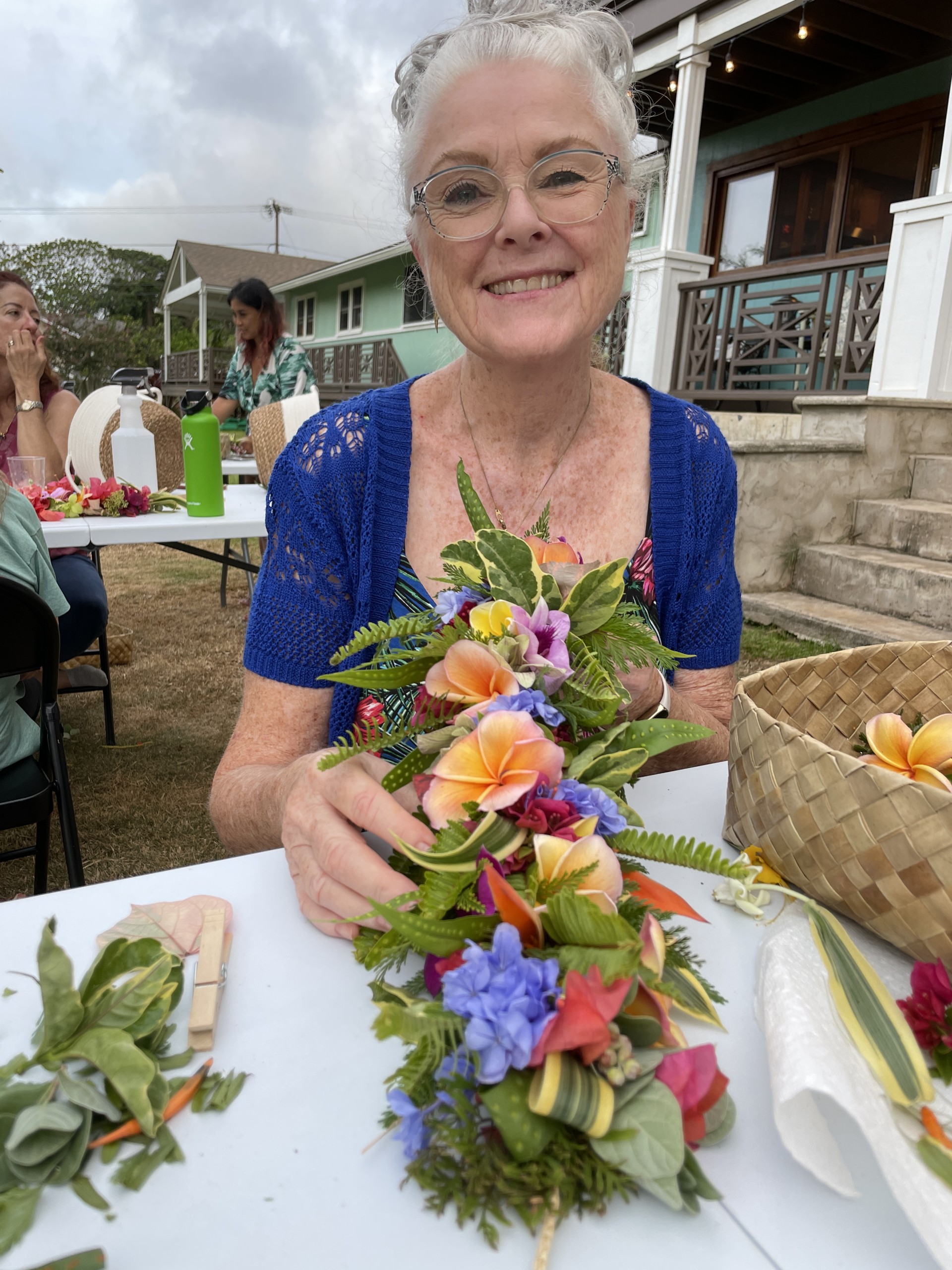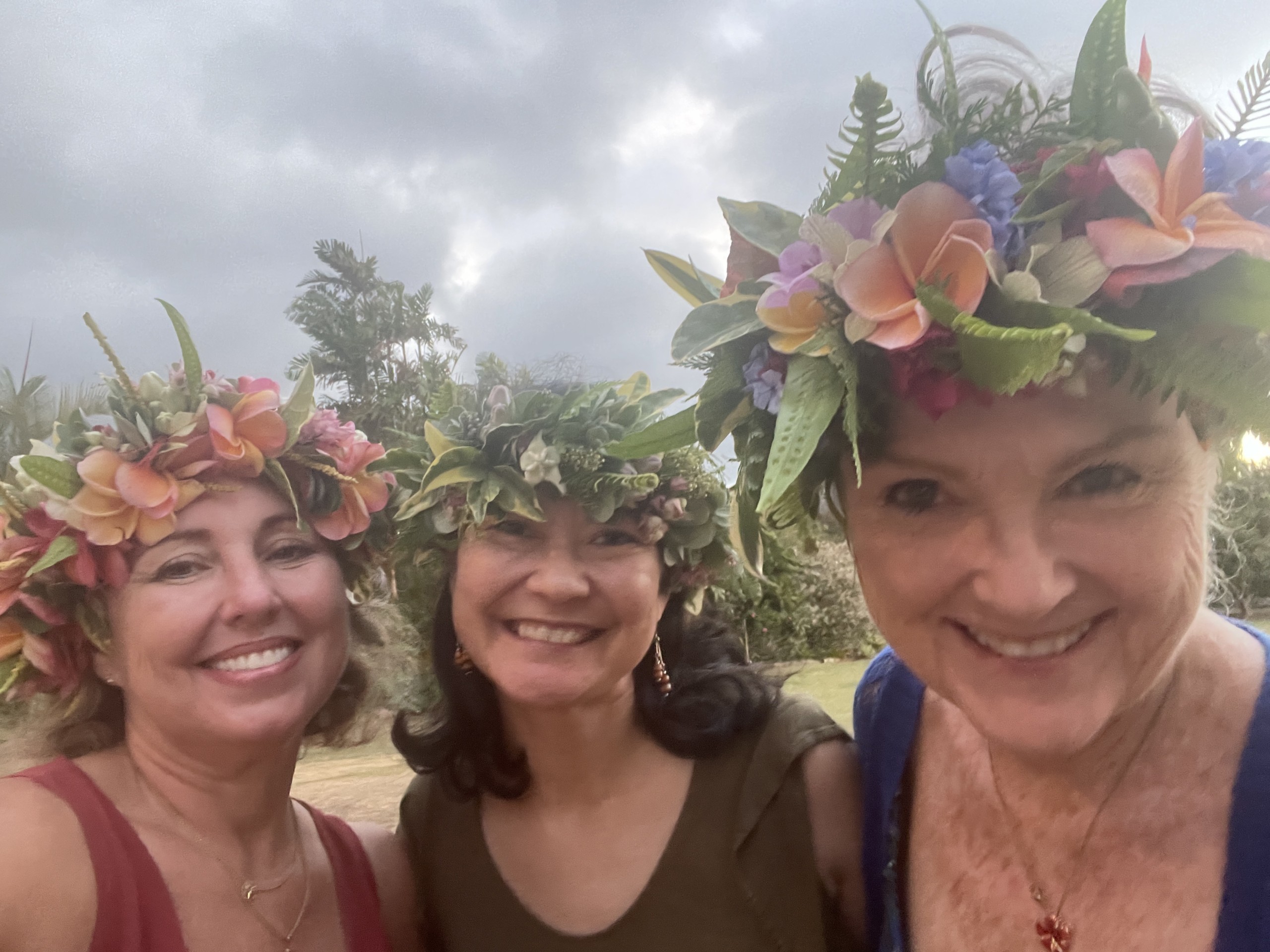 What a joyful and beautiful experience this was. Only a few miles from Kailua and we were in the most stunning country you can imagine. And working with these gorgeous flowers to create something unique and beautiful with lovely friends, new and old, was just amazing. We'll have to do this again!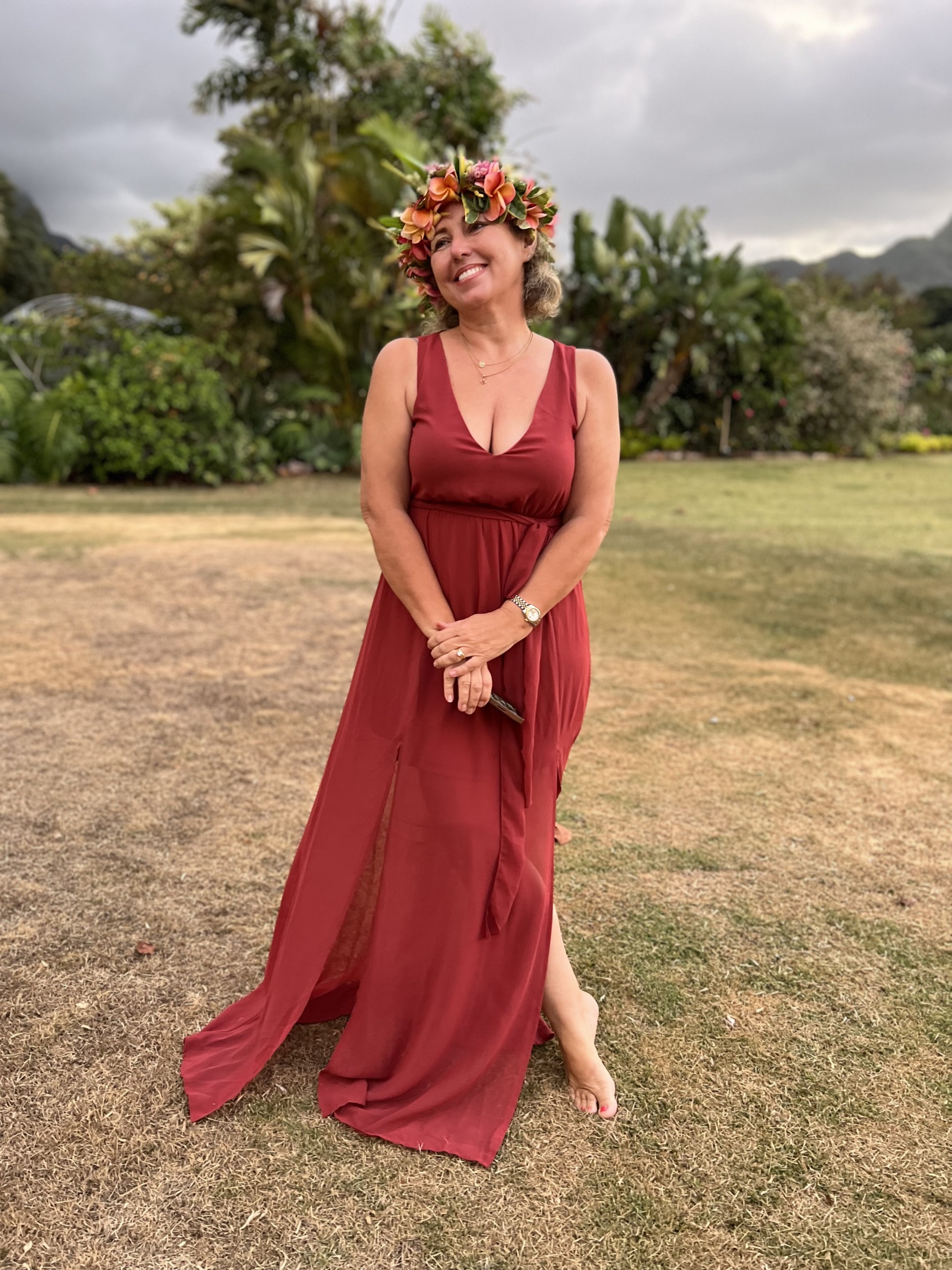 ~ Aloha from Oahu
CLICK HERE FOR OUR NEWEST LISTING IN WAIMANALO BEACH LOTS!!
– located on the BEACH side of this beautiful location!